Indoor Accomodation
Our holiday house is perfect for unit holidays and other indoor residentials, as well as daytime and evening events.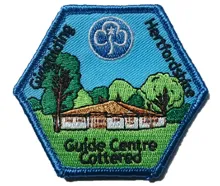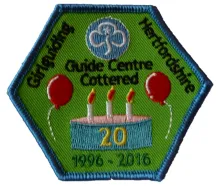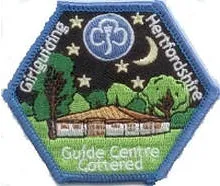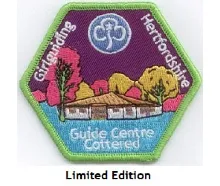 Facilities
Main hall with wooden floor (10.20m x 9.38m)
A carpeted lounge (which can be used for sleeping or 'clean' activities) and a multifunction side room
Fully stocked kitchen including:

2 cookers
2 fridges
a chest freezer and drawer freezer
microwave
hot cupboard (users should be aware this remains hot for some time after use)
utensils and crockery
serving hatch onto the main hall
low level worktop for children to prepare food.

Free WiFi
Landline telephone for emergency use
Shop - with badges and other Girlguiding Hertfordshire merchandise. Request for purchases should be made by email to

[email protected]

Television to plug own devices into (not connected to aerial)
DVD Player
CD/Radio/Cassette player
Electric piano (please use with care)
Hot water and heating included
The house has access to an enclosed outdoor playground which can also be utilised for additional parking by house guests
Access to the trim trail and campfire circle is shared with campsite guests
There is also some activity equipment available to groups, including parachutes (x2), ocarinas, songbooks and various balls and toys
Sleeping accommodation
2 Leaders bedrooms, sleeping a total of 7 (3 bunk beds and 1 single bed)
36 mattresses (plus 6 spare mattresses under beds). Guests should bring their own bottom sheets to protect the mattresses
Toilets
Separate male and female toilets
Disabled access to main entrance and rear of building
Disabled toilet and shower
Additional items to hire
Giant games (snakes and ladders, chess, lawn darts and pick up sticks), Hi-Tower, Skittles, Quoits, skipping ropes and sports cones for hire at a cost of £10 for a 2 hour session
Soft Archery equipment for hire at a cost of £10 for a 2 hour session (recommended age for use is aged 8+)
Projector (with VGA and HDMI connections) and screen for hire at a cost of £10 (the projector does not work with the DVD player)
Site map and floorplan
Risk assessments
See risk assessments page for HGC risk assessments.
Archives
The Centre is also home to the Girlguiding Hertfordshire Archives. Should you wish to contact our county archivist you please email [email protected].