Volunteer with us
Adult volunteers (18+)
There are thousands of adult volunteers who help within Girlguiding in so many ways, such as:
Running a unit as a leader, assistant leader or helper
Helping with the accounts or administration
Teaching skills such as First Aid, or adventurous activities like sailing or climbing and units will often welcome support
Supporting one of the local Girlguiding volunteer shops and depots
Carry out gardening or DIY at a local site
Fundraising for trips and special events
Volunteering can be beneficial in so many ways. You can learn new skills, boost your CV, as well as making friendships that can last a lifetime. Volunteers are supported by local commissioners, can attend training courses and work on qualifications to help develop their skills.
By volunteering with us you can support girls and young women to be their best as well as becoming part of the Girlguiding Inspire community (18-30). You can find out more about Inspire within Hertfordshire county via the Inspire blog.
If you would like to discuss the volunteering opportunities available in Hertfordshire, call us on 07748353469 or email [email protected]
Young volunteers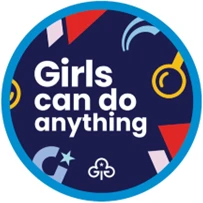 Volunteering for Girlguiding isn't just for adults.
Roles are on offer from ages 10 and up. Check out how you can get involved as a:
Register to volunteer with Girlguiding as a parent
All parents have access to GO, our membership system, so that they can see their daughter's details.
You should have received an invitation code via e-mail, if this has been lost it is possible to get sent a replacement.