Rock Up is an indoor climbing arena in Watford with over 26 climbing walls to choose from, towering over 8m high with over 70 challenges.
We are currently offering a special off-peak offer for groups visiting Monday-Friday, term time. There can be a maximum of 32 climbers in the arena at one time and a further 10% discount can be offered for bookings of more than 2 groups.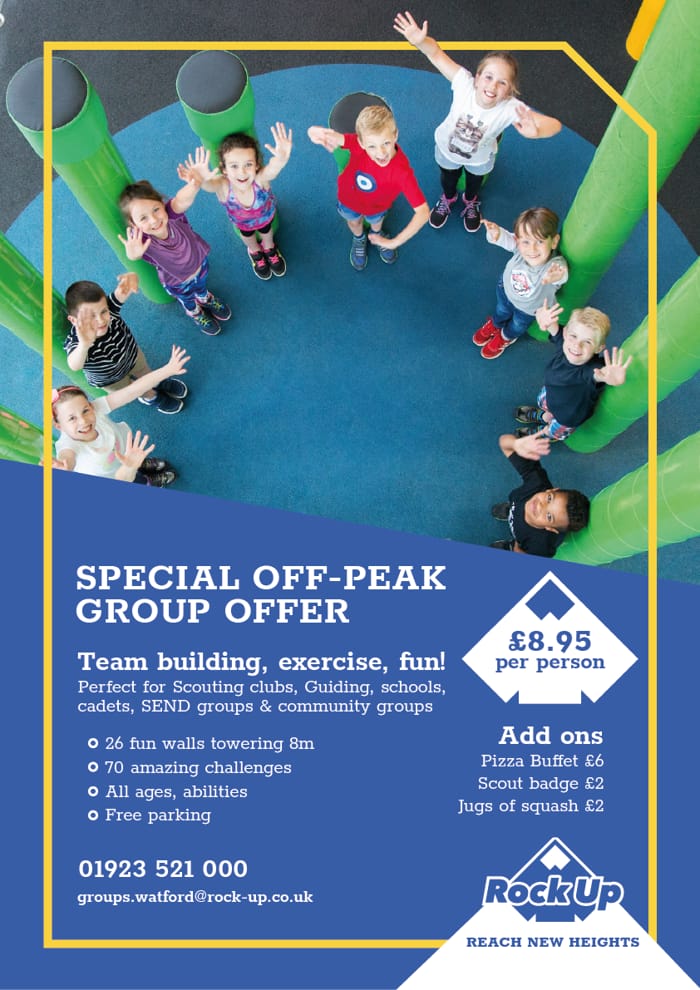 For more information and to book:
About Girlguiding Hertfordshire
Hertfordshire is a wonderful guiding County of over 9,000 members. Rainbows, Brownies, Guides, Rangers, and volunteers who enable every young member to develop their potential and be their best.